Mike 'The Situation' Sorrentino Bloodied, Arrested Following Brawl At Tanning Salon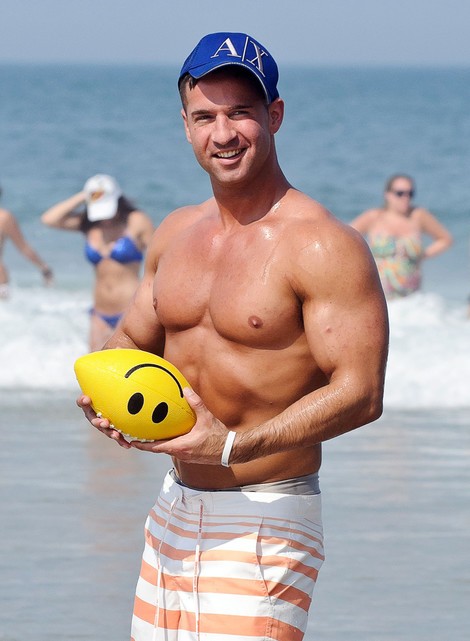 Former reality star Mike "The Situation" Sorrentino was charged with simple assault after he and his brother got into a bloody fight in their co-owned tanning salon.
Sorrentino, who starred in MTV's Jersey Shore, posted a $500 bond yesterday in New Jersey for his release. His brother was apparently not arrested. In video captured by Splash News as he left the police station, Sorrentino explained he got into a fight because "'HR' was not running the store correctly, so I had to go in there and clean house, in more ways than one."
The store's "HR," likely Mike's brother Frank, was in hot water last week for not paying employees. On the 11th the tanning salon was in the news after employees contacted police over missing wages. According to TMZ, four employees were owed hundreds of dollars until police contacted the owner and told him charges would be filed. The employees were paid soon after.