Mika Lost His 'Secret' French Knighthood Medal?

Singer Mika was knighted for his services to music in Paris, France at a secret ceremony last month - but misplaced his medal on the same day. The Grace Kelly hit-maker was handed the Knight in the Order of Arts honor at the prestigious ceremony - but admits he hasn't taken care of the revered prize.

He tells Britain's Daily Star, "I'm a knight, but nobody knows about it. About a month ago I was one of the youngest people to ever be made a chevalier in France. It goes after my name, Mika chevalier des arts. It's a metal medal with a tiny little green ribbon, but the first night I wore it I lost it. I lost it outside my flat. I spent 45 minutes by the Tube station looking for it, literally on my hands and knees."

"My sister bumped into me on the street and said: 'What the f**k are you doing," and I had to say: 'Looking for my knighthood'. She thought I was crazy."

Previous recipients of the honor include Kylie Minogue and George Clooney.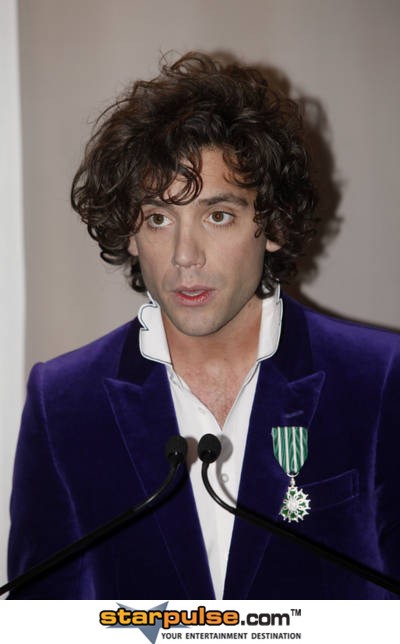 Click Here For More Mika Pictures