Mickey Rooney To Be Buried Near Hollywood Icons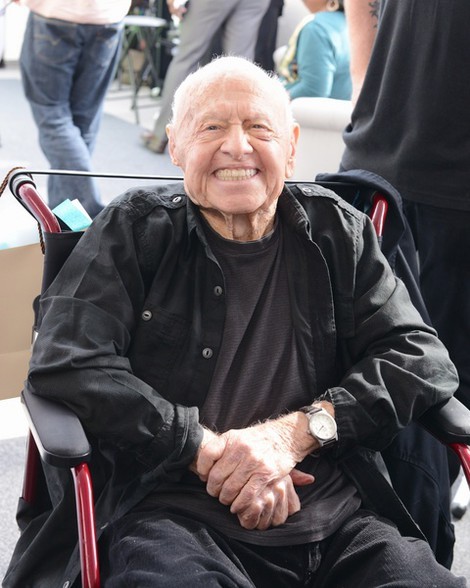 After a dispute over his final resting place, it's been decided that Mickey Rooney will be buried at the Hollywood Forever Cemetery. Rooney, 93, died on Sunday from natural causes and complications due to diabetes.
The actor's  wife, Janice Rooney, and attorney Mike Augustine butted heads over his final resting place but reached an agreement over the actor's final wish.
Augustine, Trustee of Rooney's estate, told People: "I just signed the settlement papers."
The actor's wife originally wanted the burial to take place in Westlake, where the couple lived together until 2012. She relented and is allowing Rooney to be buried near other famous stars, including Douglas Fairbanks, Jayne Mansfield, and Charlie Chaplin.
Janice Rooney and Augustine are in the midst of planning a small family funeral. A larger memorial service will also take place.
The couple had been maried for 35 years. Rooney disinherited his wife and eight children from his will. He decided his $18,000 fortune would pass down to his stepson as well as his full-time caregiver Mark Aber and his wife.
Rooney reasoned that his wife would survive just fine on his Social Security benefits and some of his pension earnings. He also believed his children were doing just fine financially.
Rooney starred in over 300 films, including "National Velvet," opposite Elizabeth Taylor. The actor played the role of Andy Hardy in 20 films in the "Andy Hardy" series, beginning with 1937's "A Family Affair." His most recent on-screen appearances were in 2011's "The Muppets" and "Night at the Museum" (2006).