Mick Jagger Performs At L'Wren Scott's Memorial Service In NYC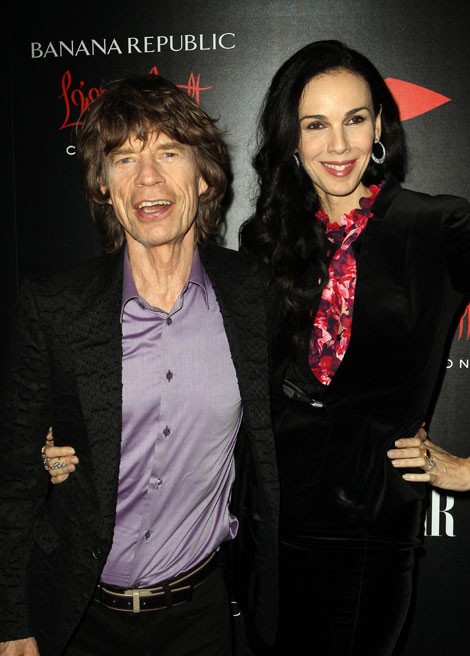 Rolling Stones singer Mick Jagger sang at his late girlfriend L'Wren Scott's memorial service in New York City on Friday. The fashion designer committed suicide in March, and a private funeral was held in Los Angeles later that month.
The memorial service at St. Bartholomew's Church was full of close friends and family. Jagger sang Bob Dylan's "Just Like a Woman" to honor his girlfriend of 13 years. R&B singer Lisa Fischer, a Rolling Stones back-up singer, performed "Amazing Grace."
Jagger and Scott's brother Randy Bambrough spoke a few words about the designer, and Jagger's son James and Scott's niece, Hannah Bambrough, both read poems. The singer's grandchildren, Mazie and Zak, read Psalm 23 from the Bible.
Several celebrities attended the memorial service, including Jagger's bandmates Ronnie Wood and Keith Richards; actresses Julianne Moore, Ellen Barkin, Meg Ryan, Sarah Jessica Parker, Olivia Munn and Renee Zellweger; Vogue editor Anna Wintour; and film directors Martin Scorsese and Baz Luhrmann.
The Rolling Stones rescheduled their tour dates in Australia and New Zealand following L'Wren's death. They expected to kick off their world tour in Perth on March 19 but have postponed it until October and November 2014.