Michigan University Removes Wrecking Ball After Miley Cyrus Tomfoolery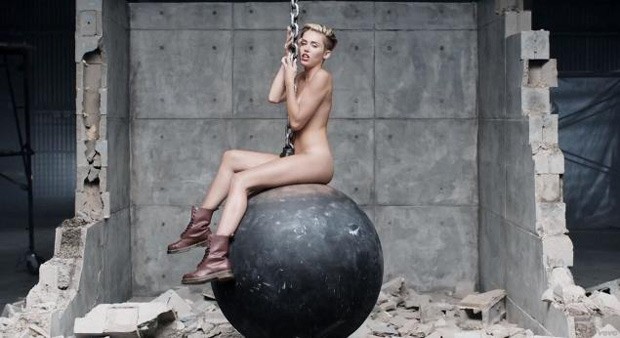 Honchos at a Michigan university have removed a gigantic statue of a wrecking ball on the campus after dozens of students used it to mimic Miley Cyrus' infamous naked music video.

Earlier this month, the former Hannah Montana star hit headlines when she released the promo for her new single Wrecking Ball, which showed her writhing on a steel pendulum naked except for a pair of boots.

Mischievous students at Grand Valley State University in Michigan couldn't resist the temptation to strip off and recreate the controversial clip by clambering on the 15 foot  long ball-and-chain that was installed on campus in 1995, but now officials at the college have ordered its removal.

Film footage and photographs of students mimicking Cyrus' stunt have gone viral online, but the education institute's bosses insist the statue was removed for safety reasons.

Tim Thimmesch, the university's associate vice president of facilities services, tells TV station WZZM, "We've been reviewing this over the last couple of weeks, trying to decide whether we really need to look at the structural integrity of the installation."
"We decided to have the ball removed and put into storage for now."