Michelle Williams Reveals Her Panties In Dress With Thigh-High Slit At 'Oz' Premiere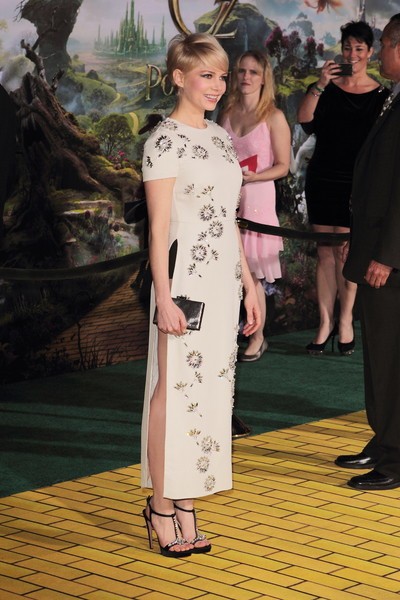 There's nothing wrong with taking a fashion risk now and then, and Michelle Williams did just that at the "Oz The Great and Powerful" Los Angeles premiere on Wednesday.
The actress, who plays the Good Witch in the film, wore a pretty white short-sleeved dress embellished with silver flowers. But what makes the gown unique is the extremely high slit on the right side that revealed quite a bit of leg (and her black undies).
It's not too often the demure star shows so much skin, but we think she did it in just the right way without going over the line.
She was joined on the yellow brick road by co-stars Mila Kunis and Rachel Weisz, who also looked lovely in white and red frocks.
A mischievous magician (James Franco) gains the wisdom to become a powerful ruler after being swept away to a land of magic and mystery in "Oz The Great and Powerful." It hits theaters March 8.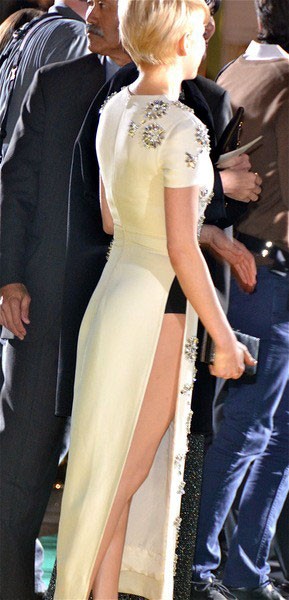 Check out more photos from the premiere on the following pages!