Michelle Williams Looks Really Skinny At Fashion Week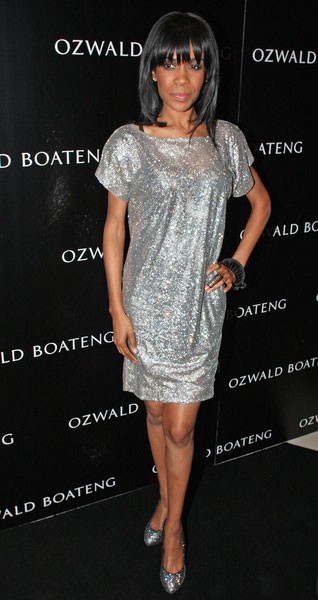 We spotted singer Michelle Williams out and about during London Fashion Week wearing a sparkly silver shift dress with matching heels. Does she look too thin? Her arms look like they could snap like a twig.
The former Destiny's Child singer will be competing on the U.K. competition "Strictly Come Dancing." According to MTV UK, Williams claimed she was looking forward to learning some: "sexy, sultry and seductive moves."
She joked that she'd need to put a sofa bed into the studio so that she could rest after her partner "tortured" her in the training sessions.