Michelle Williams Laments Not Going To College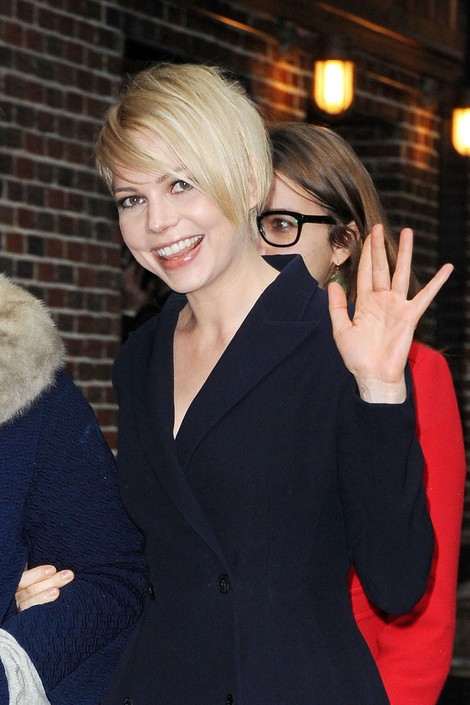 Michelle Williams would love to head back to school to complete her education because she is struggling to help with her daughter's homework.

The My Week With Marilyn star admits she missed out on having a normal childhood after leaving her family home in Montana at 15 and heading to Los Angeles to find fame. She landed her big break in TV show Dawson's Creek a year later, but it's only now that she wishes she had been more studious.

During an appearance on The Late Show with David Letterman on Tuesday, Williams admitted she enjoyed hanging out with her Oz The Great and Powerful co-star James Franco because he's devoted so much time to his post-graduate studies.

She said, "I just thought he was really cool to be around. I didn't really go to school, I didn't go to college, my high school diploma is like, a little bit questionable..."

Williams revealed she obtained her school certificate through a print advertisement and she's not even sure if it's authentic. She explained, "I got an actual diploma but it was from the back of a magazine..."

The actress told host David Letterman she would love to swap the film set for the classroom, but she is convinced she would fail the entrance exams because she's already having trouble with six-year-old Matilda's school work.

She added, "My daughter has actually said that she would like me to go to college with her... and I'm sure she won't change her mind! It is a very lovely idea... I have been struggling with some of her grammar homework recently."