Michelle Williams Headlines The Red Carpet At Tribeca 'Take This Waltz' Premiere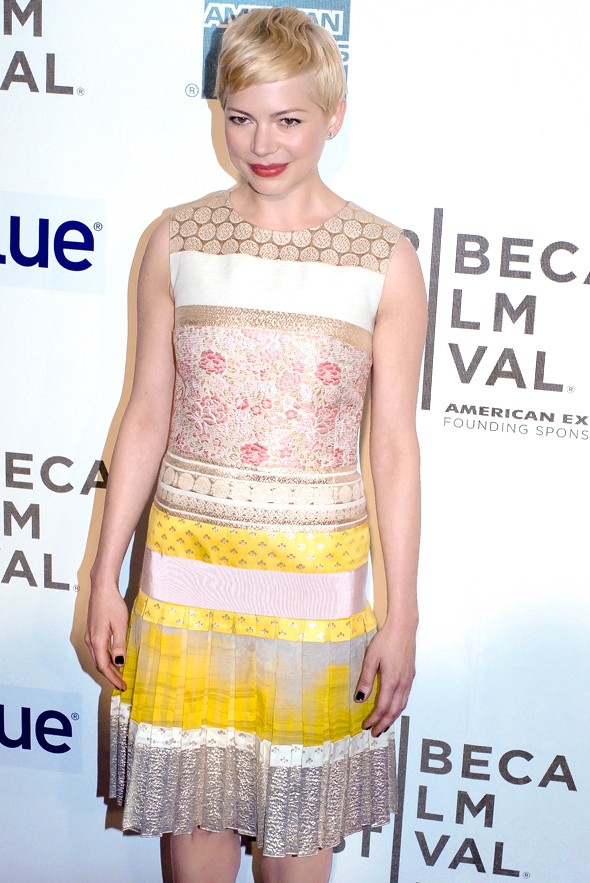 The 11th Annual Tribeca Film Festival came out swinging on its opening weekend with red carpets that were nothing short of fully loaded. From the much-hyped premiere of Jason Segal's Five-Year Engagement to Freaky Deaky, Tribeca has finally found its form in bringing A-listers out and creating serious buzz around these opening screenings and with moviegoers. There was a lot of talk after Will Arnet showed up mugging his Blue Steel on the carpet for the premiere of Mansome Saturday night, fully GQ'd and headlining a murderer's row of well-dressed, metrosexually flavoured men.
But perhaps the biggest buzz this year has swirled around the wonderful Michelle Williams, who had not one but two premieres (the aforementioned Engagement and Take This Waltz, a film written and directed by the supremely talented Sarah Polley). Williams created headlines late last week after she was spotted snuggling with Segal during and after the screening of their film, and it certainly pushed the premiere of Waltz to another level—if a photographer could only have one photo this year at the festival, it would be Williams hands down. In my estimation, only Catherine Zeta-Jones and Angelina Jolie have ever created more of a boom with the press junket. And by the way, she also has my money for more gorgeous outfit dawned at a premier thus far during the festival. 
Check out more photos from the Take This Waltz premiere