Michelle Williams Doesn't Want To Play 'The Sexy Girl'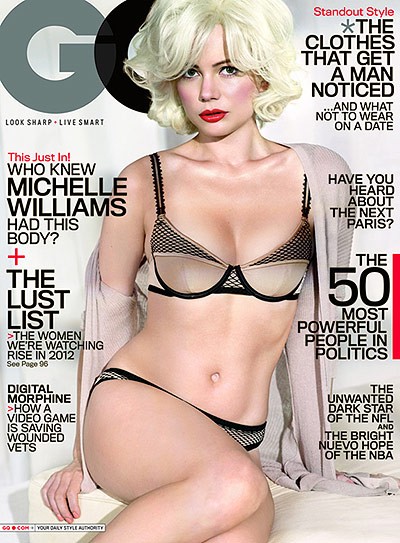 Despite a starring role as legendary sex symbol Marilyn Monroe in My Week With Marilyn, actress Michelle Williams tries to avoid playing sexy characters in the her films.

She credits her role as 'bad girl' character Jen on Dawson's Creek with turning her off the sexy girl stereotype.

During a new interview in the February issue of GQ magazine, the My Week With Marilyn star says, "I wouldn't say that that would be one of my first qualities as a human being — being sexy. And I think because my character on Dawson's Creek was sexy… sexualized… sexual… I saw all the negative attention and connotations that can come along with that. And that those things can keep people from seeing you clearly."

Michelle won Best Performance by an Actress in a Motion Picture - Comedy Or Musical for her role as the late Monroe at this year's Golden Globes, and we expect to hear her name in the upcoming Oscar nominations as well.

Michelle Williams is featured in the February issue of GQ Magazine, on newsstands nationwide January 24.

See more sexy shots from Michelle's photoshoot at GQ.com.