Michelle Williams Dating Artist Dustin Yellin?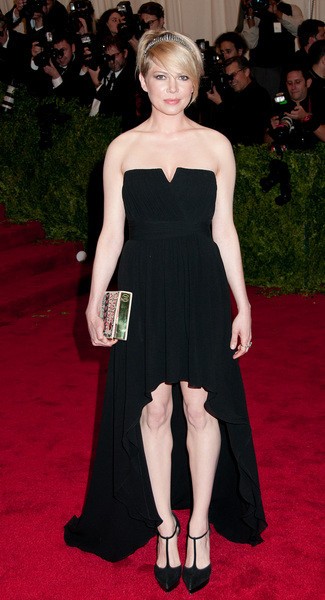 Michelle Williams has been spotted with artist Dustin Yellin, starting rumors she has moved on from Jason Segel.
Williams, who broke up with Segel in February, was snapped holding hands with Yellin, a contemporary artist from Los Angeles. The 32 year-old actress and the 38 year-old Yellin were leaving an after party at the Boom Boom Room in New York City following the Costume Institute Gala on Monday night when the photos were taken.
Williams and Yellin both live in the Red Hook neighborhood in Brookyln, which is also home to Yellin's gallery and art institute titled The Intercourse.
The Daily Mail reports that Yellin is making his way into the film industry and is currently working on a documentary entitled Little Grandfather.