Michelle Shocked 'Very Sorry' For 'Misinterpreted' Anti-Gay Comments At San Francisco Gig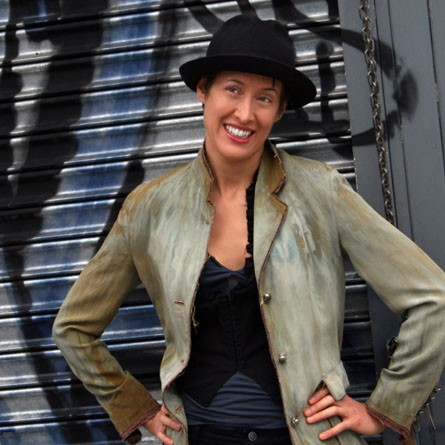 After a huge amount of fan and media backlash, folk singer Michelle Shocked has issued a statement apologizing for the homophobic remarks she made at a recent concernt in San Fransisco, Calif., insisting her words were misunderstood.
On Sunday night she stunned concert goers at Yoshi's when she went into an anti-gay marriage tirade during her performance. Bosses at the venue pulled the plug on her show, and 10 other club owners around the country subsequently canceled her upcoming gigs.
The born-again Christian claims she was only repeating the views of certain members of the church community when she said, "When they stop Prop 8 (the legislation outlawing same-sex marriage in California) and force priests at gunpoint to marry gays, it will be the downfall of civilisation, and Jesus will come back," and added, "You can go on Twitter and say, 'Michelle Shocked says God hates f**s!'"
She has since come forward about the incident, insisting her support of the lesbian, gay, bisexual and transgender (LGBT) community has "never wavered." Shocked also denied reports suggesting she made the comments for publicity reasons.

In two statements released on Wednesday, Shocked wrote, "I do not, nor have I ever, said or believed that God hates homosexuals (or anyone else). I said that some of His followers believe that... When I said 'Twitter that Michelle Shocked says God hates f**gots,' I was predicting the absurd way my description of, my apology for, the intolerant would no doubt be misinterpreted...
 
"To those fans who are disappointed by what they've heard or think I said, I'm very sorry: I don't always express myself as clearly as I should... I'd like to say this was a publicity stunt, but I'm really not that clever, and I'm definitely not that cynical.
 
"But I am damn sorry. If I could repeat the evening, I would make a clearer distinction between a set of beliefs I abhor, and my human sympathy for the folks who hold them... I am not now, nor have I ever been, a member of any so-called faith preaching intolerance of anyone."
Prior to her religious conversion in the 1990s, Shocked was often referred to as bisexual and lesbian.