Michelle Shocked Has Sit-In At Canceled Show Following Anti-Gay Rant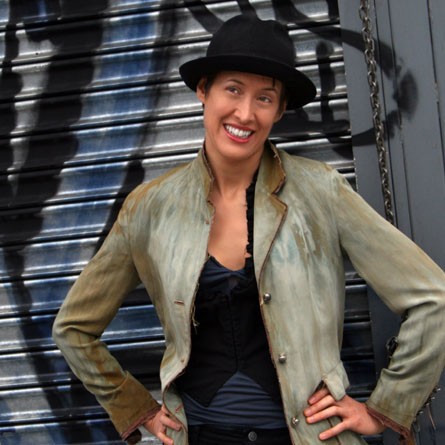 Following her alleged homophobic rant at a concert earlier this month, Michelle Shocked staged a bizarre sit-in outside a venue that canceled her gig.
On March 17, Shocked ranted about gay marriage during a concert at Yoshi's in San Francisco, Calif., saying: "When they stop Prop 8 (the legislation outlawing same-sex marriage in California) and force priests at gunpoint to marry gays, it will be the downfall of civilization, and Jesus will come back."

Even though she later apologized for her commentary, several venues canceled her subsequent shows.
On Thursday night she showed up to Moe's Alley in San Francisco with tape over her mouth in a white disposable suit. She asked fans to sign her suit with a pen.
The club's owner spoke with the singer and later told reporters: "We will not be bashing Michelle Shocked. Rather we will celebrate music, diversity and send some healing Santa Cruz energy her way."