Michelle Rodriguez Shows Off Her Toned Body In A Nude Bikini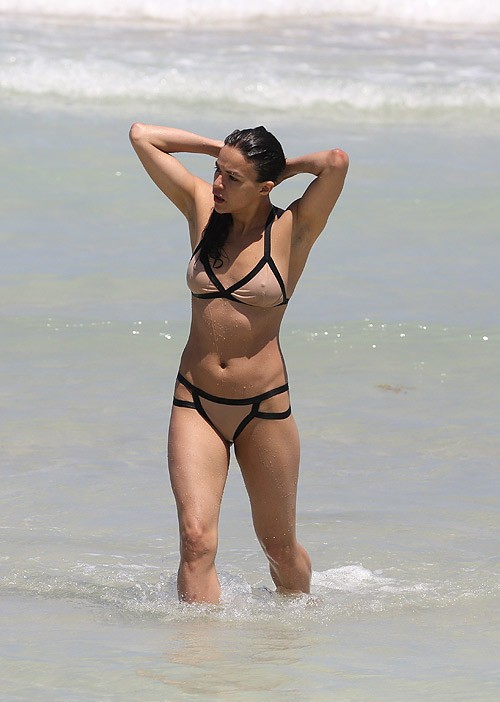 Fast & Furious 6 star Michelle Rodriguez showed off her well-toned body in a nude bikini on Miami Beach on Friday.

The star of the upcoming Machete Kills (Sept. 9) is the cover girl for the May issue of Cosmopolitan for Latinas, and in the issue she shares her wardrobe secrets and what she looks for in a man.

"I can make anything sexy," she says. "I'll wear a leather jacket and nothing underneath!"

Often playing the tough girl in films, Michelle reveals that she's quite the opposite in the bedroom.

"I don't have sex for pleasure. I do it because I like making love, and I like connecting with someone," she says. "I'm not that girl you can go and f**k."