Michelle Rodriguez Opens Up About Sexuality, Says She 'Goes Both Ways'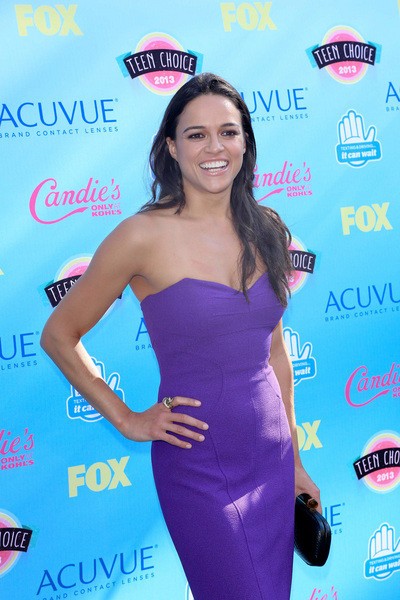 Michelle Rodriguez has been plagued by gay rumors over the years, and the actress has finally opened up about her sexuality.
The "Machete Kills" star told Entertainment Weekly: "I don't talk about what I do with my vagina, and they're (the media) all intrigued. I've never walked the carpet with anyone, so they wonder, 'What does she go with her vagina?' Plus, I play a butchy girl all the time, so they assume I'm a lesbo."
 
"They're not too far off. I've gone both ways. I do as I please. I am too f---ing curious to sit here and not try when I can. Men are intriguing. So are chicks."
In 2009, reports surfaced that she came out as a lesbian. "If I wanted to tell people what I do with my vagina, I'd have made a sex video a long time ago," explained the private star.
 
"Largely, people don't know the whole story about anything. But still they need to put a name on it so they can label it and put it on the side and not dedicate any time to figuring it out. It's laziness."
Meanwhile, two years ago at the premiere of "Battle: Los Angeles," Rodriguez told RumorFix: "I'm not a lesbian....yeah. Michi likes sausage." Watch the clip below:
 
Rodriguez recently starred in "Fast and Furious 6" and is appearing in the seventh installment of the franchise next summer. Her next film, "Machete Kills," hits theaters on Oct. 11.