Michelle Rodriguez Meditates Naked, Cara Delevingne Dons Scuba Gear In Thai Vacation Pics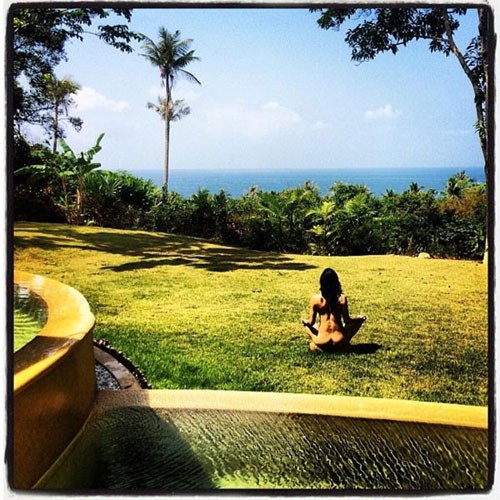 Michelle Rodriguez has posted a naked photo on Instagram of herself meditating on a grassy knoll. She and her supposed girlfriend Cara Delevingne have been hanging out together in Thailand following a trip through Europe.

The actress captioned the photo: "A sweet break from worldly chaos not missing the city although the mosquitos are killer out here love the peace & quiet."
Delevingne also shared some photos on Instagram with her fans. She posted one image in which she's wearing scuba gear and another that shows her from behind wearing bacon-themed shorts, socks and nothing else.
Earlier this month, the Mirror reported that the actress and British model officially confirmed their relationship, but Rodriguez's rep later told GossipCop that she "didn't give an interview" to The Mirror and hasn't confirmed she's dating Delevingne.
The pair have been photographed a lot together, but it appears rumors that they are dating are just rumors.
Back in October, Rodriguez opened up about her sexuality, telling Entertainment Weekly: "I play a butchy girl all the time, so they assume I'm a lesbo. They're not too far off. I've gone both ways. I do as I please. I am too f---ing curious to sit here and not try when I can. Men are intriguing. So are chicks."
"Darling it's better down where it's wetter take it from me."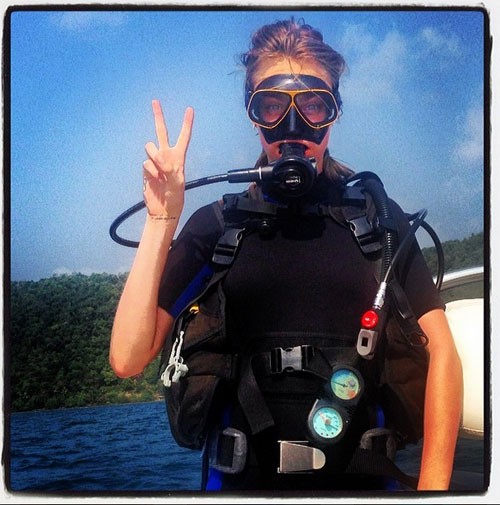 "Making bacon, I ain't fakin #alldayeveryday."