Michelle Rodriguez Is Ready To Give Up Acting And Start A New Career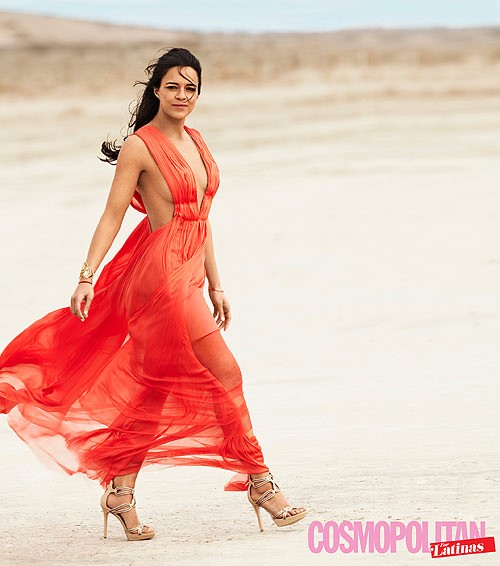 Actress Michelle Rodriguez is planning on taking a long break from acting. The star says that she plans on heading to the other side of the camera to do something she's waited a long time to do.

"The truth is I'm about to say goodbye to acting for a minute and move behind the camera. I got into this business to write. I've waited 13 years to actually do it," she tells Cosmopolitan for Latinas.
"You know how painful that is? It's very painful. But like now I'm ready, so that means I have to do the cutoff. I'll go into the mountains, and bye-bye everybody," she adds. "Well, I'm a Cancer so…it's in my nature to hide."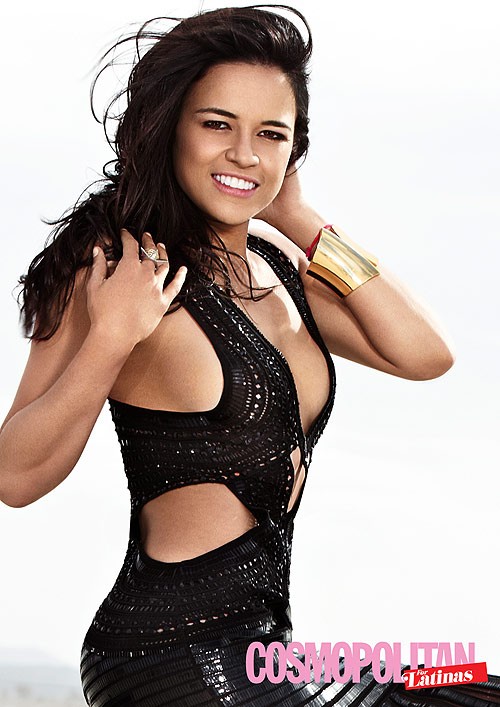 Rodriguez, who stars in the upcoming Fast & Furious 6 and Machete Kills, says the timing is right now.

"I had some bad moments. I partied hard. The world knew it. I feel like my growth is a progression. It's like you're about to fly out and head to Ibiza another year in a row and your gut's telling you, 'no, stay home and write.' I go forward, and I've had times when I go back," she explains.
"Just last year I had a time where I had a bad stretch. I rebel against everything, including myself. I'm like, 'oh no, lemme do something f*cked up now.' But then I'm like, 'okay, what am I doing to myself?'"

It wouldn't be Cosmo if it didn't include her thoughts on men and style.

"I'm attracted to manly men," she says. "I can't do metrosexuals who get their nails done more than me. Which is why, living in LA for eight years, you can't blame me or not having a partner!"
When that lucky guy comes along he can expect her to turn up the heat.
"I can make anything sexy," she says. "I'll wear a leather jacket and nothing underneath!"

Check out more of Michelle Rodriguez in the May issue of Cosmopolitan for Latinas and at Cosmopolitan.com/Cosmo-Latina.