Michelle Obama & Mitt Romney Get Into The Olympic Spirit In London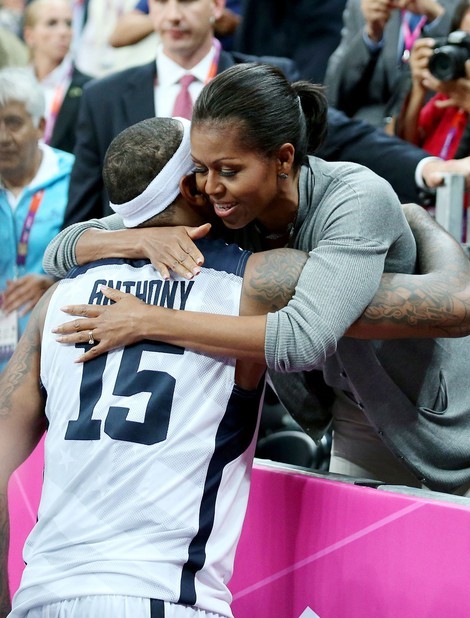 First Lady Michelle Obama and Republican presidential nominee Mitt Romney attended the 2012 London Olympics opening ceremony on Friday, showing their support for Team USA. Naturally, the political rivals didn't sit together.
On Saturday the First Lady waved an American flag and lent her support to the U.S. swimming team at the Aquatics Centre of the Olympic Park, London.  Romney and wife Ann also watched the swimming competition.
Obama cheered on the USA basketball Dream Team, and players such as Kobe Bryant, Carmelo Anthony and Lebron James spontaneously hugged her after winning against France on Sunday.
The Team USA won 98-71 in the basketball arena.
Check out more photos of Obama and Romney at the Olympics...