Michelle 'Bombshell' McGee Is A Winner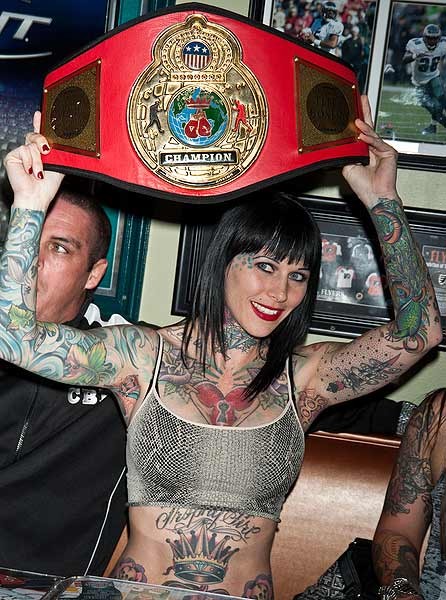 Michelle "Bombshell" McGee celebrated winning a celebrity boxing match at the Celebrity Wrestling 1 After Party at South Philly Bar and Grill in Philadelphia, where she showed off her championship belt.

The heavily tattooed mistress of Jesse James won the Celebrity Boxing Federation Lightweight Title earlier in the evening, when she defeated porn star Gina Lynn to take the belt.

Last week, TMZ.com reported that Bombshell was training at the Undisputed Gym in San Diego and posted a video of the homewrecker in action.

The fight was billed as "The Homewrecker vs. The Porn Star"; and her opponent wore a t-shirt to the pre-fight press conference that read, "Team Sandra." The shirt also depicted a Nazi cross behind a red circle with a line through it.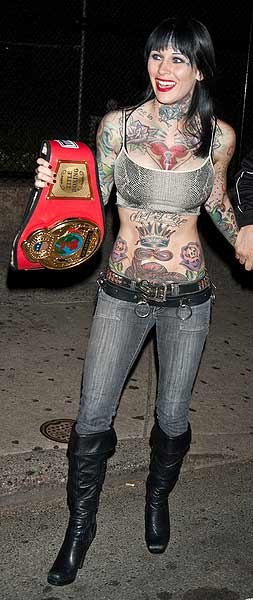 ^ click for next image ^
Click the pics for larger images:
- Click here for more Michelle "Bombshell" McGee pictures! -