Michael Winslow Rocks Led Zeppelin's 'Whole Lotta Love'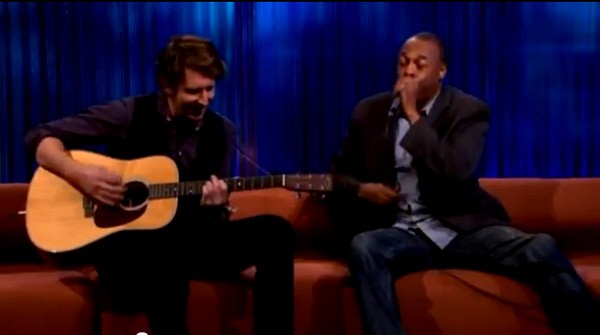 Who needs a full Led Zeppelin reunion when Michael Winslow - yes, the guy that made funny noises in the Police Academy movies - is able to perform Whole Lotta Love with just his voice and an acoustic guitar? Watch the amazing video below.
Winslow was on Norwegian talk show Senkveld med Thomas og Harald for some reason, when he was joined by a guest with an acoustic guitar. What happens afterward is magic - Michael offers the beat, then the guitar distortion for the guitarist, on-key vocals, and the guitar solo! 
You have to see it to believe it.