Michael Weatherly To Be A Dad Again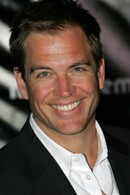 NCIS star Michael Weatherly is set to become a dad again - his wife Bojana Jankovic is pregnant.
 
The actor has told Life & Style magazine the baby is due in the spring.

He says, "We are very excited about welcoming a new member of the family, a daughter. I have a 16-year-old son and I am very excited to do it all over again."
"I am looking forward to not getting much sleep. (My wife) already wakes me up because she wants lasagna in the middle of the night!"
 
Weatherly and the doctor wed in 2009.

His son, August, was the product of his 1990s marriage to Amelia Heinle.