Michael Ventrella Loses 264 Lbs. & Wins NBC's 'The Biggest Loser'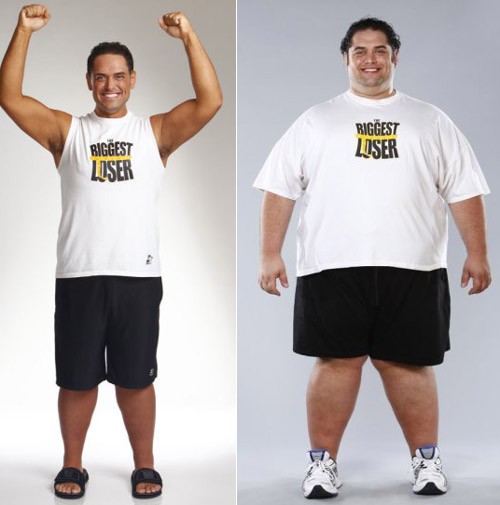 Michael Ventrella, a 31-year-old mobile deejay from Bartlett, Illinois, won "The Biggest Loser: Couples" and $250,000 at last night's exciting live season finale of the hit series.  

Michael began season nine as the heaviest contestant in the series' history at 526 lbs., and lost 264 lbs., breaking the record for the most weight lost by any contestant in the history of the show.  Weighing in at finale at 262 lbs, Michael lost 50.19% of his body weight to claim the prize.

Michael and Ashley Johnston, a 28-year-old esthetician/spa manager from Knoxville, Tennessee, were two of the finalists and America voted to determine who would be the third finalist.  In the first part of the live finale, viewers learned that Daris George, a 26-year-old delivery man/salesman from Ardmore, Oklahoma, had beaten Koli Palu, a 29-year-old football coach and head of security from Rohnert Park, California, to become the third finalist.

The runner up among the three finalists was Ashley, who began the show at 374 lbs. and weighed 191 lbs. at the finale.  She lost 183 lbs. and 48.93% of her body weight.  Coming in third place was Daris, who lost 168 lbs. and 48.55% of his body weight.  He began the show at 346 lbs. and weighed 178 lbs. at finale.