Michael Strahan Reportedly Joining Kelly Ripa As Co-Host On 'Live!'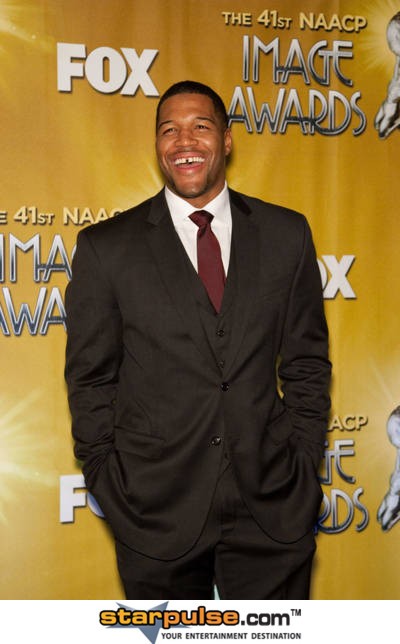 Fox NFL Sunday co-host and former New York Giants defensive end Michael Strahan will be filling the seat left vacant next to Kelly Ripa last November when her Live! co-host Regis Philbin retired.

The news of Strahan's hiring leaked on Tuesday afternoon, when several staffers at the show confirmed the news; according to TMZ.com. The website also reports that Strahan's rep was spotted outside the show's studio with an "ear to ear" grin.

ABC didn't comment on the apparent news leak; however, the network announced on Monday that the new host would be revealed on September 4, when he (or she) joined Kelly on stage for their first show together.

Last month, CNN reported that the long list of possible Regis replacements had been whittled down to three: Saturday Night Live's Seth Meyers, singer Josh Groban, and Strahan. A similar report from E! said the top three were Ripa's husband, Mark Consuelos, Meyers and 98 Degrees singer Nick Lachey.

Meyers reportedly turned down the offer, Consuelos said joining his wife for the show would wreck their marriage, and Lachey recently announced that he's heading back to the studio with his group.

"If they offered me the gig I'd be in New York before the ink dried," Strahan told Showbiz Tonight.

Since Regis left nine months ago, Kelly has had 59 guest hosts. She'll host the show by herself for the first time the day before her new host takes the stage with her.

Strahan will reportedly keep his job on Fox NFL Sunday and commute to Los Angeles on weekends.