Michael Phelps Swaps Swimming For Golf In New Series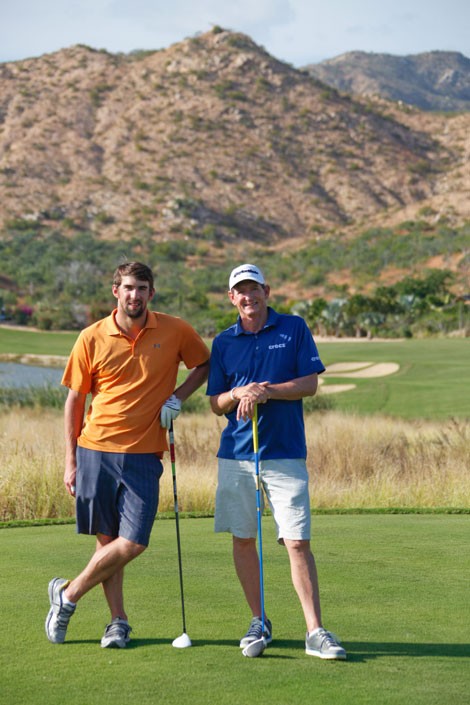 Olympic wimmer Michael Phelps is eager to become an expert at a new sport: golf. Phelps is working with top coaches to perfect his drive, swing and putting in the new series "The Haney Project" on the Golf channel.
He told Today: "I'm living out of a suitcase, using the golf club a lot and traveling the world... It's probably the most humbling thing I've ever done... It's brutal. It's fun. You get to see some amazing golf courses. I used to always want to golf when I was a kid and actually at one point in high school I wanted to quit swimming and be on the golf team...but now here we are and I'm tackling this sport."
When it comes to training, Phelps said in a conference call: "If you want to be the best golfer in the world, you probably have to put in just as much time as I put in the sport of swimming.  There have been many times on the show where we have hit 500 to 1,000 golf balls, just being on the range."
He added, "I have friends who play as a scratch golfer, and for me it would be exciting to be able to get down to where I could compete with them.  So it's a challenge for me...it's not like I can go out and play a perfect round and hit all good shots, but that's what really keeps me coming back to try to reach that point."
The show follows Phelps over the course of eight, one-hour episodes to see if he can outperform his predecessors from previous seasons, including Charles Barkley, Ray Romano, Rush Limbaugh and Adam Levine.
"The Haney Project Michael Phelps" premiered last night and airs Mondays at 9 p.m. ET.