Michael Moore Heckled At New York Film Critics Circle Awards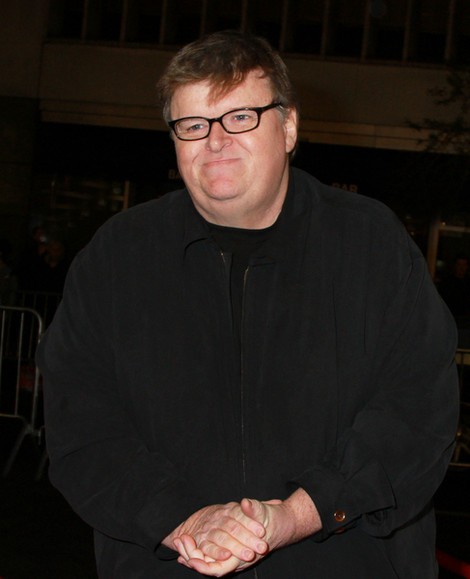 Michael Moore was given a frosty reception at the New York Film Critics Circle Awards on Monday as he was heckled when he stepped on stage to present a prize.

The Fahrenheit 9/11 director was on hand to present the Best First Film trophy to David France for his documentary How To Survive a Plague, about a protest at a Catholic cathedral in New York City in 1989. During his presentation, Moore described the real life events, which were sparked by a cardinal's controversial comments about homosexuality and HIV at the height of the AIDS crisis.

However, the director's speech drew boos from the crowd, with famed film critic Armond White among those heckling and jeering Moore.  Moore responded by telling the crowd, "I've p**sed off the Catholics" before reciting a Latin prayer, according to New York Post gossip column Page Six.

White later said of the incident, "I was offended... He was there to present the film and not present a personal political diatribe," but Moore insists, "I was just describing some of the things of the film..."

During the rest of the presentation at Manhattan venue Crimson, Kathryn Bigelow's drama Zero Dark Thirty was named Best Film, and she was also feted as Best Director.

Other awards went to Daniel Day-Lewis, who earned the Best Actor titled for his role in Lincoln, and his co-star Sally Field, who claimed the Best Supporting Actress prize.

Rachel Weisz (The Deep Blue Sea) was hailed as Best Actress and Matthew McConaughey landed the Best Supporting Actor honor for stripper movie Magic Mike.