Michael Lohan Says Ex-Wife Dina Put Lindsay Up To Piers Morgan Interview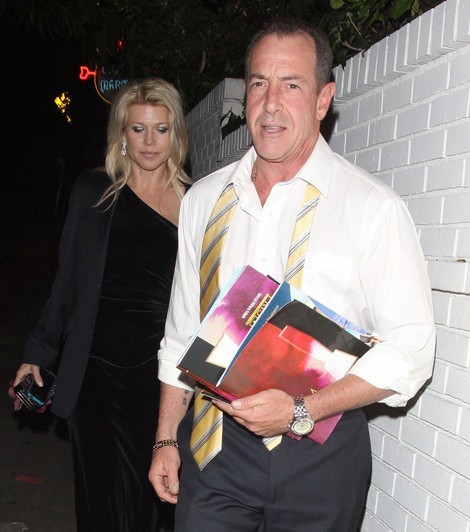 Lindsay Lohan estranged father Michael has fired back at his daughter over comments she made in a recent interview with newsman Piers Morgan.

Lindsay told Morgan that her father's past drug issues caused chaos in her family's lives.

"I was never afraid of him [while he was on drugs], but my younger siblings were terrified," she said in the interview. "My first instinct was to always make sure they and my mom were OK."

"He won't change," she says about her attempts to reconcile with her father over the years. "I just think there comes a point where you just kind of have to accept what it is. Whenever I do try to bring him back into my life, he creates chaos for me and uses it to his advantage."

But Michael Lohan says the interview was orchestrated by his ex-wife Dina, who put her daughter up to it.

"It was more like an interview with Dina," he says. "[Lindsay] didn't mean any of it. I think by now we all know that Dina puts her and my other kids up to it."

"Dina is a sick woman and I feel sorry for her. She continues to do this and just create more chaos in their (the kids') lives," he adds. "Not only is she the root of all the problems but she is the root of all evil in our family."

Lindsay granted the interview, which was published in Britain's The Daily Mail, last week.