Michael Lohan Denies Locking Ex-Wife Dina In A Closet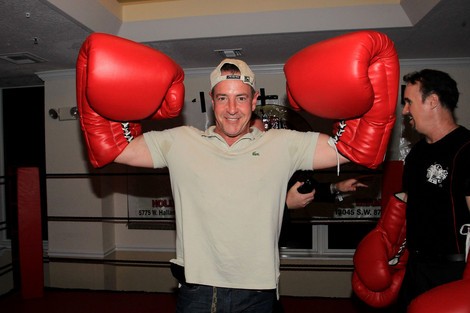 Lindsay Lohan's mom Dina has accused her ex-husband Michael of locking her in a closet during their turbulent marriage. Michael says she's lying.
Dina recently told Entertainment Tonight, "I was physically abused, locked in closets... I have police reports, I have hospital records, I have pictures of the black eyes."
 
In response to the accusations, Michael fired back, "It's one lie after another; it just doesn't stop... Locked in closets? Please. I don't know why she comes up with these things."
In a recent interview with Dr. Phil, Dina also claimed Michael threw a Bible at her head during their honeymoon. Michael commented, "I don't remember that, and if I did throw a Bible at her she should have picked it up and read it."
Ouch!
Michael contends he only struck Dina once during their marriage after she hit him with an ice tray. "She went into the freezer and she took out an ice tray and she whacked with it and I turned around... and I slapped her. That's the only time ever," he insists.
 
What about the police reports and hospital records? "That's from the one incident," Michael says.