Michael Jackson's Nurse Gets Dizzy On The Witness Stand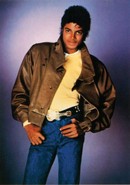 Michael Jackson's former holistic nurse had to be excused from the stand in Dr. Conrad Murray's ongoing involuntary manslaughter trial in Los Angeles on Tuesday after feeling dizzy during testimony.

Cherilyn Lee became emotional and asked Judge Michael Pastor to let her "rest a little bit" during her second day as a defence witness.

The nurse practitioner told the court, "This is very sensitive for me."

Lee resumed her testimony and got emotional again when she recalled telling her famous client how dangerous propofol was after the King of Pop asked her to administer the anaesthetic and monitor him.

Lawyers for the defence team plan to call 15 witnesses to the stand and hope to rest their case later this week.
Keep up to speed on the Dr. Conrad Murray trial right here.