Michael Jackson's Hair To Be Turned Into Diamonds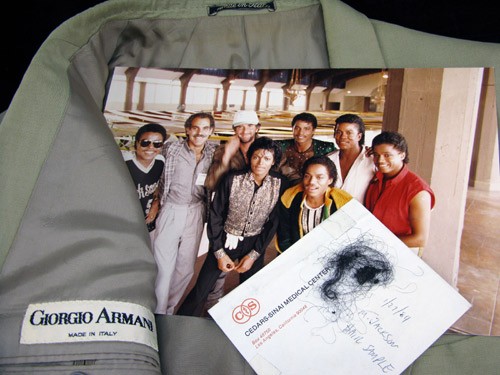 Two weeks ago, the video of
Michael Jackson
's harrowing
fire accident during the filming of a Pepsi commercial
was released. Now, the hair collected from the accident is to be transformed into a diamond collection.
According to
LifeGem's press release
, the producer of the commercial (Ralph Cohen) put out the flames with his jacket and collected a piece of Jackson's hair that burned off. John Reznikoff, a collector, purchased the jacket and hair, and now plans on sending the hair away to LifeGem - a company that specializes in turning hair into diamonds.
In 2007, Renzikoff and LifeGem worked together to create a collection of diamonds from
Beethoven
's hair.
"LifeGem specializes in creating diamonds from locks of hair, our plan is to give people an opportunity to own a diamond made from Michael Jackson's DNA," said Dean VandenBiesen founder of LifeGem. "We are currently evaluating the hair sample to determine how many diamonds can be created. This will be a limited collection and we anticipate great interest."
John Reznikoff owns a large collection of celebrity hair, including pieces from
Abraham Lincoln
,
John F. Kennedy
, Albert Einstein, and
Marilyn Monroe
.
Story by
Casey Johnson
Starpulse.com contributing writer
Image © PRNewsFoto/LifeGem