Michael Jackson's Family Attend World Premiere Of Cirque Du Soleil Spectacular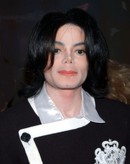 Michael Jackson's family took a break from the trial of Dr. Conrad Murray on Sunday to attend the world premiere of Cirque du Soleil's highly-anticipated King of Pop tribute.

Following his death in 2009, Jackson's estate executors signed a deal with Cirque producers to put on an acrobatic stage spectacular featuring the Thriller hitmaker's songs, and the $60 million Michael Jackson The Immortal World Tour kicked off in Montreal, Canada over the weekend.

The pop superstar's older brothers Tito, Jackie and Marlon Jackson were all in attendance at the Bell center, along with their mother Katherine and Michael's kids Prince Michael, 14, Paris, 13, and nine-year-old Blanket.

And the elaborate show, which features high-energy dance and acrobatic routines and video clips of the late superstar himself, has won high praise from Jackie Jackson.

Taking to his Twitter.com page on Monday, he writes, "The @cirque show last night was incredible! The dancers & acrobats were on fiya!!"

Michael Jackson The Immortal World Tour is due to make stops across North America before taking up residence in Las Vegas in 2013.

The Jackson family returned to Los Angeles after the Cirque du Soleil premiere to attend Murray's ongoing involuntary manslaughter trial, which resumed its fifth day of proceedings in Los Angeles Superior Court on Monday.

The medic has pleaded not guilty to accusations he administered the fatal dose of Propofol which claimed Jackson's life on 25 June, 2009.