Michael Jackson's Dr. Formally Charged With Manslaughter

Michael Jackson
's doctor has been formally charged with involuntary manslaughter in Los Angeles. Dr. Conrad Murray surrendered to police on Monday afternoon. Jackson fans and the media gathered to surround the court for the physician's arrival, holding placards which suggested the medic is a murderer. One read, 'Justice needs to be done for Michael'.
Jackson's parents, his brothers
Jermaine
and Tito and sister
La Toya
arrived at the courthouse shortly before Murray. Murray had planned to surrender to the authorities on Friday but scrapped the idea over security fears.
The decision not to show at a designated Los Angeles airport courthouse on Friday came hours after a spokeswoman for Murray's legal team told the Los Angeles Times newspaper that Thursday night talks between his lawyers and prosecutors surrounding the details of the doctor's surrender had broken down.
Murray's attorney, Ed Chernoff, told the publication the negotiations failed because authorities insisted on "a photo op" of the physician in handcuffs.
The doctor stands accused of the wrongful death of Jackson last June. He has maintained he's innocent of any wrongdoing.
According to prosecutors, Murray "unlawfully and without malice" killed Jackson "without due caution and circumspection".
He faces a four-year prison term.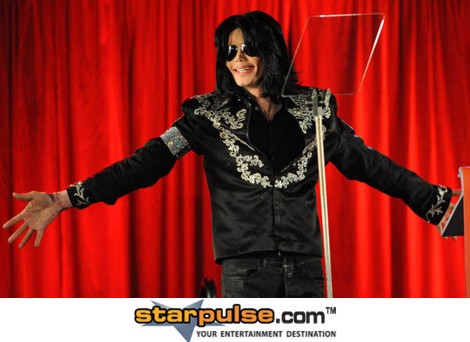 Image © Solarpix / PR Photos