Michael Jackson's Doctor Conrad Murray Freed From Jail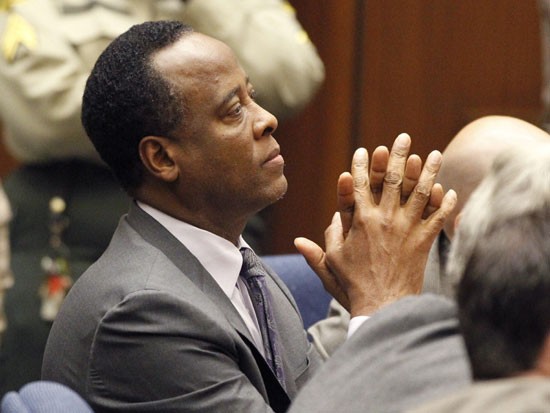 After serving two years for involuntary manslaughter, the doctor deemed responsible for Michael Jackson's 2009 death has been released from jail.
 
According to the L.A. County Sheriff's Department, physician Conrad Murray left a Los Angeles jail early Monday morning. He was found guilty in 2011 of administering the fatal dose of anesthetic that killed the King of Pop.
A few days ago, Murray's lawyer filed court documents in Texas in a bid to prevent state officials from revoking the doctor's medical license.
 
On Friday, attorney Charles Peckham filed a civil petition in Travis County, asking a judge to stop medical board members' efforts to invalidate his permit pending Murray's criminal appeal in California.
Murray's license was suspended in both states following his conviction. If Texas officials ban Murray from practicing medicine, California authorities could use the case to fully revoke his permit there as well.
 
Peckham told the New York Daily News, "There is a clear potential for a domino effect... Dr. Murray has an unquenchable desire to help people, and no matter where it is, he will return to his given profession of healing. The truth is that a man like Dr. Murray who's dedicated his life to helping people will find a place to do it. If it's in Texas or the U.S. or we don't know where, you can be sure he will find a place to help people."
 
California's Medical Board have taken steps to revoke Murray's license, but proceedings have stalled until the doctor's appeal is complete as convictions are not considered final until all challenges are over.