Michael Jackson's Bodyguard Claims To Be Blanket's Biological Father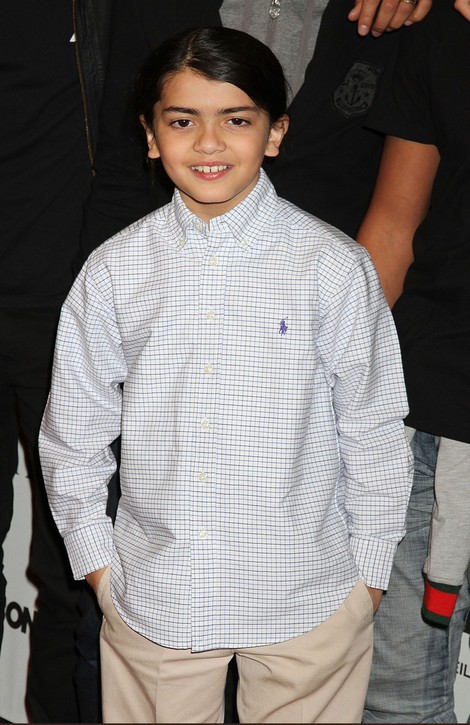 Michael Jackson's former bodyguard is planning to fight to prove he's the biological father of the King of Pop's youngest child, Blanket.

Matt Fiddes wants to spend quality time with the 10 year old and introduce the boy to his mother, who is battling cancer.  He tells the Globe, "I want her to see Blanket more than anything."

The British martial arts expert has maintained he's Blanket's dad for years and now he's planning to give a DNA sample to officials and let them decide if he has the right to fight for visitation rights.   Fiddes adds, "All I want is access."

And he insists his custody battle has nothing to do with the Jackson family cash, insisting, "I'm a self-made man. I don't want or need their cash."

Only Michael Jackson's name appeared on Blanket's birth certificate when he was born in 1992 and the late superstar always maintained he had fathered the child with a surrogate, but Fiddes claims he donated his sperm to the King of Pop shortly after they became friends and the Thriller singer once told him that he was his son's biological dad.

The father-of-three recalls, "I asked, 'Is Blanket my child?' and he said, 'He's my child, Matt, but I used your sperm to produce him.'"