Michael Jackson Suffered 'An Episode' Days Before His Death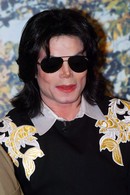 Michael Jackson suffered "an episode" days before he died from a prescription drug overdose, according to new evidence introduced to his doctor's involuntary manslaughter trial on Wednesday.

The King of Pop's personal physician Dr. Conrad Murray is accused of administering the fatal dose of Propofol which cost Jackson his life on June 25, 2009.

The seventh day of the trial kicked off in Los Angeles on Wednesday with prosecutors playing a voicemail message left on Murray's cell phone by Jackson's concerned manager Frank DiLeo, who stated, "I'm sure you're aware he (Jackson) had an episode last night."

The message was left on June 20, 2009 - five days before the King of Pop's death.

Details about the incident are unclear, but DiLeo suggests the superstar was hiding a drug problem, telling Murray, "He's sick. I think you need to get a blood test on him. We gotta see what he's doing (taking)."

The message was discovered by forensic expert Stephen Marx, who managed to retrieve the voicemails from Murray's iPhone and contradicted the doctor's claims that Jackson was in good health in the days before his passing.

The circumstances surrounding Jackson's "episode" are likely to remain a mystery - DiLeo, who was expected to testify in the trial, died in August after suffering complications due to heart surgery.

Marx's investigations also unearthed a recorded conversation between Murray and his famous client, in which a slurring Jackson revealed he wanted to dedicate his doomed "This Is It" comeback concerts to his three children.

The recording of Jackson, who appears to be under the influence, was also played in court on Wednesday. The star slurred, "I love them (his children). I love them because I didn't have a childhood. I had no childhood. I feel their pain. I feel their hurt..."

Jackson also told his physician he was planning to build a children's hospital - and that conversation was also played in court. In the recording, Jackson said, "God wants me to do it. I'm gonna do it, Conrad."

It's not the first time jurors have been shocked by the sound of Jackson's slurred voice during the trial - proceedings began last week with the recording of an eerie cell phone chat between the singer and Murray.

The pop superstar's weary voice was unrecognizable in the audio recording retrieved from Murray's cell phone.
Keep up to speed on the Dr. Conrad Murray trial right here.