Michael Jackson Set For The 'Glee' Treatment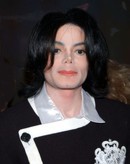 Michael Jackson's relatives have given their personal approval for Glee bosses to make a special tribute episode featuring the King Of Pop's tunes.
 
Co-creator Ryan Murphy has received the Jackson family's "enthusiastic support" after convincing them the show would serve as a respectful homage to the late icon.
 
The special installment, due to air on January 24th, will feature 10 to 12 Jackson songs.
 
The cast of the hit TV musical previously paid tribute to Jackson by recreating his Thriller video on a school football field, while also covering Man in the Mirror and the Jackson 5's ABC.