Michael Fassbender Finally Hits The Big Time With 'X-Men: First Class'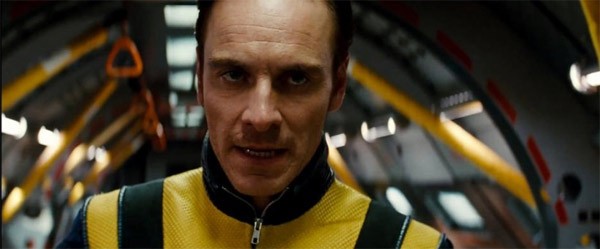 Though he is still relatively unknown to most audiences right now, after this weekend Michael Fassbender will officially be one of the biggest movie stars in the world. He stars as Erik Lehnsherr a.k.a. Magneto in the comic book origin story "X-Men: First Class." His performance as the metal-bending, vengeance-seeking mutant will definitely be the performance people will be talking about after seeing the movie.
The German-born actor had his big break in the TV mini-series "Band of Brothers" which was produced by Steven Spielberg and Tom Hanks. Fassbender continued working steadily in British television for several years, and in 2006 appeared in director Zack Snyder's special effects epic "300" as a Spartan soldier. Though is role was small, he brought a great energy to the part that made people take notice.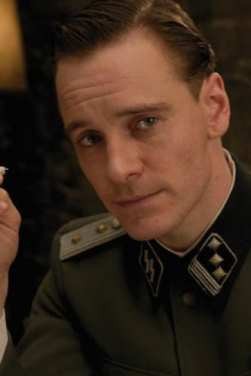 Fassbender has been a favorite among critics for almost three years since his incredibly moving and breathtaking performance as Bobby Sands in the 2008 film "Hunger." The film won him critical acclaim and opened the door for a role in the 2009 film British film "Fish Tank," but his most widely seen role was as the multi-lingual British officer Lt. Archie Hicox in Quentin Tarantino's 2009 masterpiece "Inglourious Basterds." His ability to speak both French and German fluently and convincingly was the least impressive part of his performance, though the most talked about. Fassbender was able to handle Tarantino's tricky style of dialogue while still maintain the appearance of class and sophistication.
After portraying the great literary character Mr. Rochester in 2011's "Jane Eyre" opposite Mia Wasikowska, Fassbender is now starring in the biggest movie of his career: "X-Men: First Class." Directed by Matthew Vaughn ("Kick Ass"), the movie focuses on how the iconic comic book characters came to be. Fassbender will star alongside James McAvoy and Jennifer Lawrence, but will without a doubt be the focal point of every one of his scenes.
Later this year, Fassbender will appear as Carl Jung in director David Cronenberg's "A Dangerous Method." The film focuses on a love triangle that develops between Jung, Sigmund Freud (Viggo Mortensen) and a patient named Sabina (Keira Knightley). Also this yearm, he will be seen in Steven Soderbergh's "Haywire" which is set to release this fall. Another large project on which he is currently working is "Prometheus," a quasi-sequel/spinoff of the "Alien" franchise which will be directed by Ridley Scott. The film is expected to be released in 2012.
Pretty soon, Fassbender will be everywhere you look. For right now, though, it's nice to know he's still a secret weapon upon whom filmmakers can call.