Michael Douglas Teases Matt Damon About 'Liberace' Gay Scenes
Matt Damon can't wait to jump in bed with Michael Douglas and play the movie icon's gay lover in a new film about pianist Liberace.

Douglas has confirmed he's taking on the role of the flamboyant gay entertainer in a new biopic, to be directed by Steven Soderbergh, and announced this week that Damon will play his younger partner.

Douglas said, "Matt Damon's going to be my young lover. God bless Matt."

And Damon reveals the Oscar winner is already teasing him about the steamy bedroom scenes they'll have to shoot.

He jokes, "Michael said when he last saw me, 'Get your ChapStick ready.'"

Liberace - real name Wladziu Valentino Liberace - was a huge star in the 1950s and 60s, but refused to acknowledge his homosexuality, right up until his death from AIDS in 1987, at the age of 67. He even successfully sued a British tabloid for suggesting he was gay.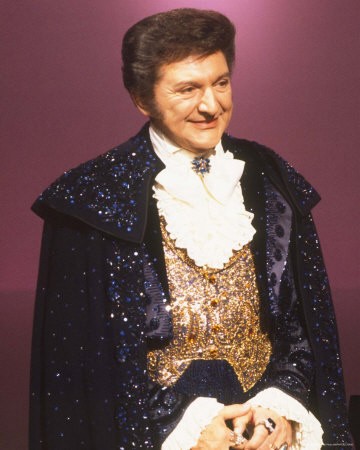 Click Here For More Matt Damon Pictures