Michael Douglas Says He & Catherine-Zeta Jones Are 'Fine'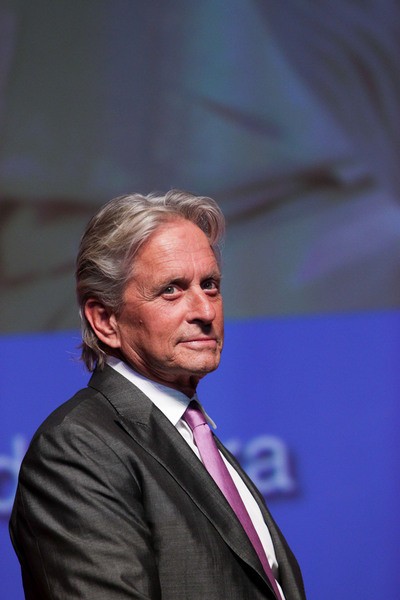 Michael Douglas and Catherine Zeta-Jones are currently separated, but the actor told the press at the Berlin Film Festival in Germany over the weekend that the couple is "fine."
Last week news broke that the A-list couple have parted ways - at least temporarily.  The star, 68, and his actress wife, 43, announced on Wednesday that they are "taking some time apart" to work on their marriage.
Douglas, who is promoting his HBO film "Behind The Candelabra" at the film festival explained: "My wife and I are fine. We take a temporary separation, but the press, it gives you stuff to write about."
The pair, who have been married for 13 years, reportedly decided to split up after Zeta-Jones ended a bout of treatment for bipolar disorder in May. It is believed that their relationship suffered due to the stress of dealing with Zeta-Jones' illness and Douglas' cancer battle in 2010.
Zeta-Jones hasn't commented on the "temporary separation."