Michael Douglas & Matt Damon Look Groovy In Set Pics From Liberace Film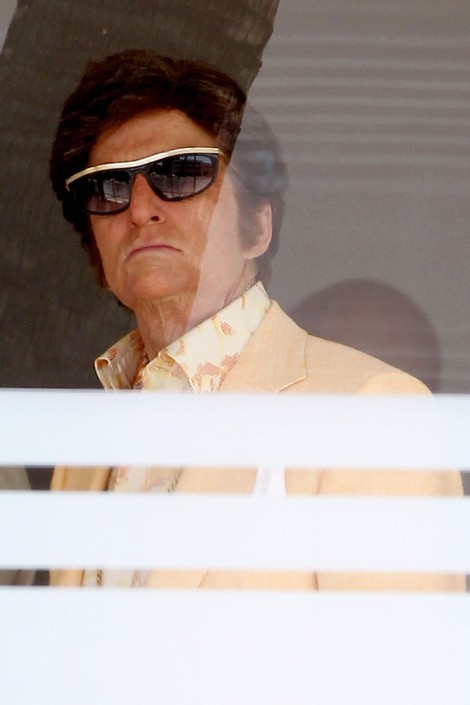 Michael Douglas got into character as pianist Liberace on the set of "Behind the Candelabra" in Los Angeles yesterday. The actor showed off his dark dyed hair, 70s sunglasses and leisure suit.
We also spotted Matt Damon looking very shaggy with longer-than-usual feathered hair. He plays Liberace's gay lover, Scott Thorson, who filed a $113 million palimony lawsuit against the musician in 1982 and later wrote a book about his experiences.
In order to prepare for the role, Douglas took piano lessons and even lit up the house he shares with wife Catherine Zeta-Jones with Liberace's signature prop, the candelabra. Douglas also tried on his wife's underwear to play the flamboyant pianist.
Liberace, whose real name was Wladziu Valentino Liberace, was extremely popular in the 1950s and 60s. However, he refused to admit he was gay right up until his death from AIDS in 1987 at the age of 67.
Check out more photos from the "Behind the Candleabra" set...