Michael Douglas' Jailed Son Failed Drug Test, Spent Time In Solitary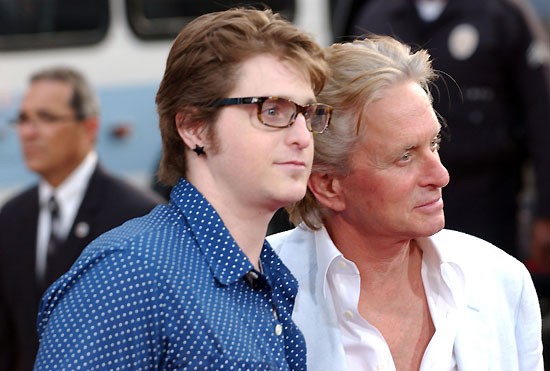 After failing a drug test, actor Michael Douglas' incarcerated son Cameron was reportedly sent to solitary confinement earlier this month.
Cameron is serving a 10-year sentence at a Loretto, Penn., prison for distributing drugs, possessing heroin, and smuggling medication into his cell. After a urinalysis confirmed the presence of banned substances in his system, he got into additional trouble with prison authorities.
According to the New York Post, he was placed in isolation the first week of January. It's unknown whether Cameron's latest indiscretion will result in additional jail time.
The actor's son has not been adjusting well to prison life. In October he reportedly sustained a broken leg and finger after being attacked for co-operating with authorities and testifying against his two drug suppliers. He is still recovering from his injuries.
Cameron appeared in the 2003 film "It Runs In The Family" with his father.