Michael C. Hall Prepares For His Final Chemo Session

"Dexter" star Michael C. Hall will finish his long and grueling cancer treatment after one final chemotherapy session next week.

Hall has been battling Hodgkin's Lymphoma in secret, only revealing his illness to the world shortly before he collected his first ever Golden Globe award in January.

His appearance at the ceremony, wearing a hat to hide the hair loss he has suffered as a result of painful chemo sessions, provoked an outpouring of support from fans of Dexter.

And Hall insists he's winning his fight with cancer, and is close to the end of his battle, telling Us Weekly, "I'm great on the health front. I've had my second to last treatment and there's one more to go on March 17."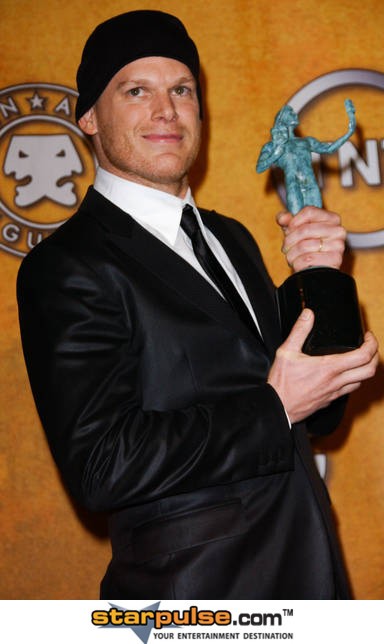 Click Here For More Michael C. Hall Pictures