Michael Buble: I Feel Sad For People Who Don't Believe In Santa Claus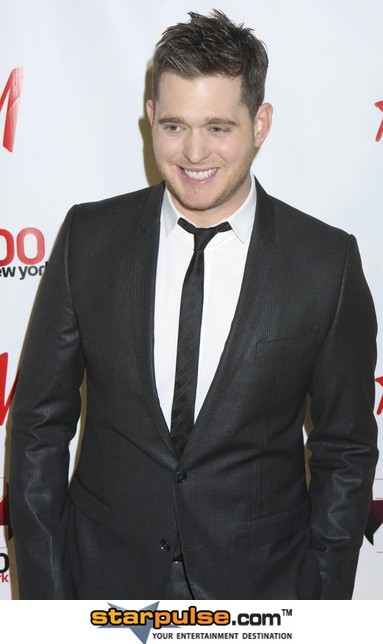 Canadian crooner Michael Buble still believes in Santa Claus because one year his bedroom was magically redecorated to reflect his love for Star Wars.

The "Haven't Met You Yet" hitmaker, who is a big fan of the science fiction franchise, awoke one Christmas morning to his best present yet - and Buble is convinced no one could have pulled off the stunt but Old St. Nick.

He says, "My room was being fumigated when I was seven, so no one could go in the room a week before Christmas. And magically on Christmas morning Santa had left clues to go up to the room and when I got there, the room had been transformed into Star Wars, like my wallpaper was Star Wars, my bed spread was Star Wars - I even had a Darth Vader light where the switch was his nose and it turned on and off.

"If I ever had any doubt that there was a Santa Claus, I realized I was a fool because no one could have gotten into that room but Santa Claus because the fumigation would have killed them."

And the singer refuses to give up hope he exists to this day: "There is a Santa Claus. When you stop believing, then he doesn't come, and I feel sad for people (who) don't believe in him anymore."