Michael Buble: 'Elmo Didn't Do Anything'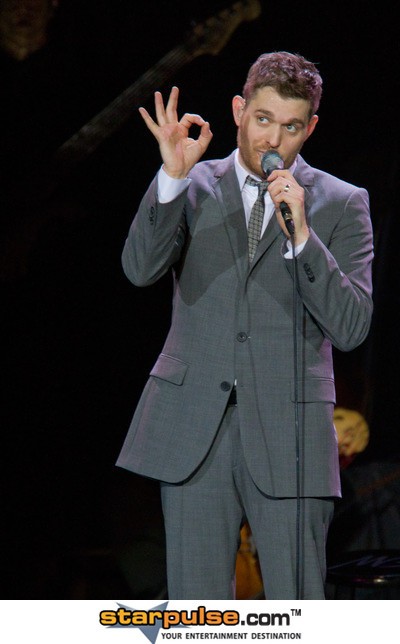 Michael Buble has defended his decision to perform with Sesame Street puppet Elmo after his furry friend's longtime handler quit the kids show amid sex abuse scandals.

Puppeteer Kevin Clash is still fighting the accusations he had sexual relations with minors after the first claim was recanted last month.

He quit the show when a second man came forward with claims Clash had acted inappropriately with him when he was a teenager, and two other men have since come forward with similar allegations and lawsuits.

However, the controversy didn't prompt Buble to cut Elmo from his Christmas TV special, Home For the Holidays, which aired on Monday.

And the Canadian crooner says, "There was never a discussion to lose him. The truth is, Elmo didn't do anything. He's a three-year-old monster. He's innocent, sweet, and funny - and very polite, too."

Buble performed All I Want for Christmas Is My Two Front Teeth with the puppet and ads, "It was so warm and sweet. It really was a beautiful moment."