Michael Beasley Continues Prolific Career With 'Last Vegas'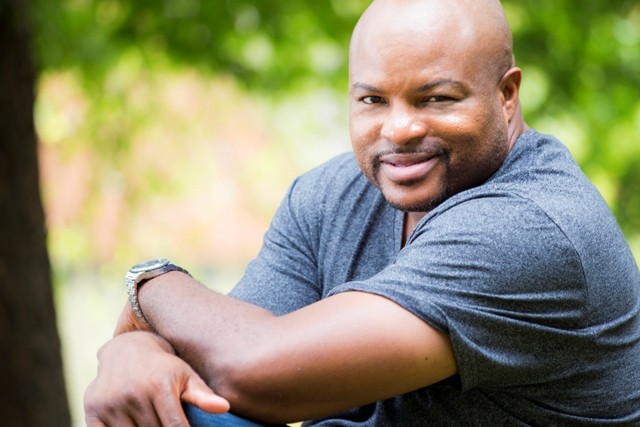 Michael Beasley seems like he's everywhere at the moment. Not only does he play Jimmy Clay on HBO's hilarious series Eastbound & Down, but he also has a role in the star-studded comedy Last Vegas. BFTV recently caught up with Michael to ask him about coming onto Eastbound in its final season, and what it's like to be in the same movie with the likes of Michael Douglas, Robert De Niro, and Morgan Freeman.
Does joining a show that you already know is ending feel any different? "It doesn't change," he said. "We have so much fun on the show. [Creators and executive producers] Danny McBride and Jody Hill made everybody feel like they were a family. We were kind of sad that it was over, even though we'd just come aboard."
At least he got to finish his storyline on the show in a big way. "I'm pretty much fed up with Kenny Powers," he confided. "Our relationship comes to a head. We get into it in the last couple episodes." That's just one part of the mayhem as the series wraps up tonight.
On the big screen, Michael plays a bouncer in Last Vegas, which features Michael Douglas, Robert De Niro, Morgan Freeman and Kevin Kline as four friends who decide to host one's bachelor party in Sin City. What was it like for Michael to join these Hollywood heavyweights? "It's crazy. It's still crazy," he enthused. "Just getting a chance to meet them, and work with them, and learn from them was an awesome experience. And everyone was really nice. Also, Jon Turteltaub was an awesome director as well. He trusted us to perform."
Last Vegas isn't the first time that he's shared space with some big names; he's collaborated with Denzel Washington three times, most recently in the movies Flight and 2 Guns. We asked him if he feels any coolness by association when he considers his resume.
"People look at you definitely different," he said. "I still pinch myself. I was telling a friend of mine it's been six years in the business, and I've been blessed to work with those legends and Denzel three times. It's just been an amazing ride so far. I'm excited for my future."
That future hopefully includes the drama Line of Sight, which is hoping to be picked up to series by AMC. It's another project with an impressive pedigree - written by Blake Masters (2 Guns, Brotherhood), directed by Jonathan Demme, and with a cast including David Morrissey (The Walking Dead, State of Play) and Sarah Clarke (Nikita, 24).
The plot surrounds an NTSB investigator, played by Morrissey, who survives a plane crash only to become obsessed with finding out what caused it. Michael plays the investigator's best friend, and we got him to tell us just a little about the show.
"We shot the pilot episode," he confided. "All I can tell you it's a monster of a show. Blake did some great, great writing for it. The script is awesome and of course, David is awesome as a lead. And then Jonathan Demme was the director. He's an Oscar award winner for Silence of the Lambs. He was a ridiculously awesome director, and he gave me some great choices to make. I'm really excited about that." If it moves forward, Line of Sight should debut sometime in 2014.
Until then, you'll still be seeing plenty of Michael. He's shooting a movie called Reckless, and developing projects through his production company, Isis Ra Films. "We have several projects we're working on right now," he told us. "In 2014, we should be really underway and making a name for ourselves. And then we have a clothing line [Xtremely Well] coming out in 2014 as well. I'm not going anywhere."
Even with everything he's working on, Michael keeps his wife and children as the top priority in his life. "My family's always first," he told us. But before you ask, that family doesn't include Miami Heat forward and college basketball phenom Michael Beasley. The two are not related, though they are often confused with each other.
"A bunch of times," he told us with a laugh. "I used to get his fan mail. I was really excited the first time that happened." As hard as he's working, and as prolific as he's become, he should be getting his own fan mail soon enough.
Eastbound & Down airs its series finale tonight at 10 PM ET/PT on HBO; Last Vegas is in theaters now. You can also find out more about Michael by visiting his official webste (michael-beasley.com) and following him on Twitter (@IAmMikeBeasley).
(c)2013 Brittany Frederick. Appears at Starpulse with permission. All rights reserved. No reproduction permitted. Visit my official website and follow me on Twitter at @tvbrittanyf.