Michael B. Jordan, Kate Mara, Miles Teller And Jamie Bell Announced As Cast Of 'Fantastic Four' Reboot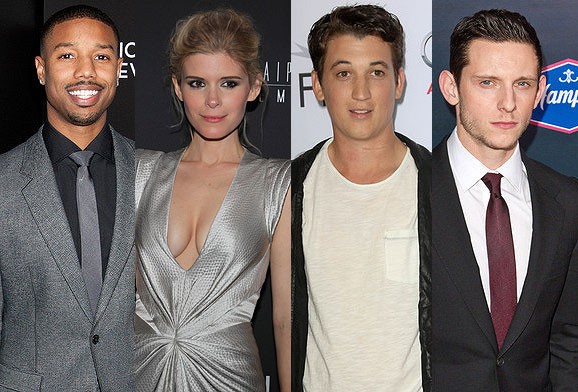 Kate Mara, Michael B. Jordan, Miles Teller and Jamie Bell have been announced as the cast of the 2015 reboot of Marvel's Fantastic Four.

Former "Parenthood" star Jordan had been attached to the project for some time now, and he'll play Johnny Storm, aka 'The Human Torch.'

"House of Cards" star Mara is officially signed on to play Sue Storm/The Invisible Girl in the series; while "That Awkward Moment" star Bell and "Nymphomaniac" star Teller are tapped to play Ben Grimm/The Thing and Reid Richards/Mr. Fantastic, respectively. Both are very near to closing their deals.

The reboot will be based on Marvel's "Ultimate Fantastic Four" comic series, which is a more modern take on the heroes and tells a different origin story than the original series, in which the quartet gained special powers after being blasted by cosmic rays. The team is also much younger.

Marvel began its "Ultimate" hero updates in the early 2000s, with new versionso of "Spider-Man" and "X-Men."

The main villain in the film has yet to be announced, but Doctor Doom (played by Julian McMahon in the first film) is a possibility, and if the current zombie craze (thanks to shows like AMC's "The Walking Dead") is still happening maybe we'll get to see the "Frightful Four" -- undead zombie versions of the heroes from another dimension.

Jessica Alba, Chris Evans, Michael Chiklis and Ioan Gruffudd starred in the first two FF films.

"The Fantastic Four" is set for a June 19, 2015 release.