Michael B. Jordan Calls 'Fruitvale Station' A Timely Movie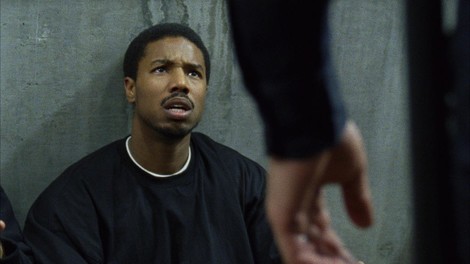 New race drama "Fruitvale Station" couldn't have been released at a more poignant time, according to lead actor Michael B. Jordan.
The film centers on a young black man from Oakland, Calif., who is killed by transit cops. The movie was released on the eve of George Zimmerman's acquittal earlier this month. Zimmerman killed black teenager Trayvon Martin in Florida in February 2012, and Americans have been divided over the court's ruling.
Jordan is pleased that his film has started the conversation about race relations. He told Access Hollywood Live, "It was eerie timing. It shows that it's very important, it's a very timely movie right now that people need to see just to start thinking more about how we value life and how we treat people that we deem different."
The film is based on the real-life story of Oscar Grant, and Jordan became close to the family while researching his role.
 
He explained, "I had a chance to actually spend a lot of time with his mom, with his best friend, with his daughter Tatiana - she's a beautiful, beautiful young lady - and his girlfriend Sophina. That was the hardest part... because we're asking this family to relive the most tragic moment of their life... (They had to) open up to me and tell me about this guy that's no longer around."
The family watched the film at the Sundance Film Festival, including Grant's mother. "She was blown away. I'm very humbled. It has actually helped the family a lot in the grieving process... I've had such praise from his mom, it's a big deal for me," Jordan noted.
Jordan has received critical praise for his performance, and Oscar buzz has been building for the film.