Miami Nightclub Offers To Fund Free Deadmau5 Concert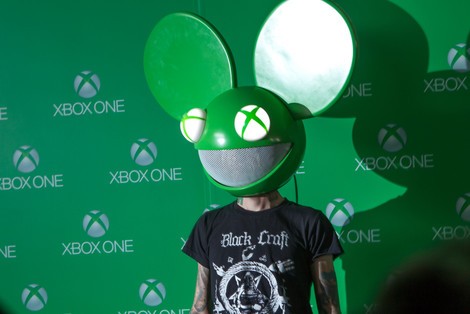 The honchos of a Miami nightclub have offered Deadmau5 the chance to put on a free concert after the DJ swore never to perform in the city again.

The Canadian DJ/producer, real name Joel Zimmerman, recently slammed the organizers of his New Year's Day show at Miami's Mansion club over a decision to allow affluent concert-goers to pay for the privilege of being in the front row.

On his official website, Zimmerman complained, "I f**king reamed out my agent for making me deal with that. Putting fans in the back and trust fund kids up front is f**king stupid as f**k," adding he "won't be playing any more Miami clubs."

In an attempt to entice the 33 year-old DJ back to the city, owners of Miami's Club Space have written an open letter to Zimmerman offering to fund a free concert at the venue.

They write, "We read with great interest about your recent show in Miami, and your concerns about fans being placed in the back of the venue while trust fund kids paid premium to be place in front of the DJ booth... We would like to extend an invitation for you to make these fans happy by hosting a free show for them at our legendary venue, Space. We will extend complimentary admission to all your fans and they will be able to enjoy your music on our huge dance floor without trust fund kids or anything else between you and them."

The venue's proprietors offer to pay up to $25,000 for Zimmerman to fly to the Florida city on a private jet and stay in a five-star hotel, and close the letter by asking, "Please give your fans and Miami another opportunity to show you just how great this city is to perform in."

Zimmerman subsequently responded in a post on Twitter, writing, "Okay settle down.... Space Miami gig isn't confirmed... we gotta work details out. We shall see what happens."