Miami Native Genesis Rodriguez Brings The Heat To The January 2013 GQ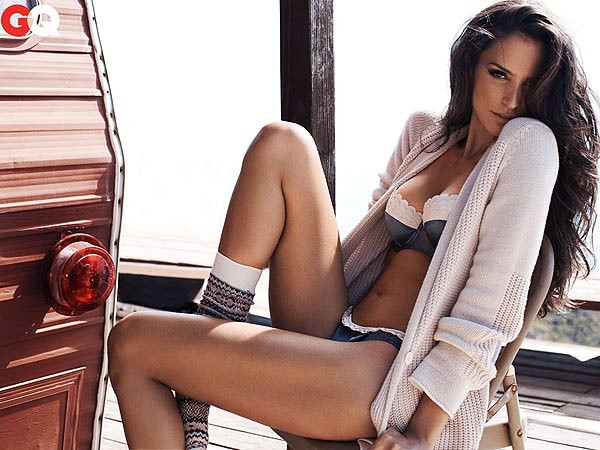 Miami native Genesis Rodriguez steams up the January issue of GQ Magazine, showing off her curves in several barely there outfits, including lingerie sets and bikinis, for the sexy photo shoot.

The actress, who starred opposite Will Ferrell in 2012s hilarioius Spanish-language telenovela spoof Casa de mi Padre, got her start starring in Spanish-language cable TV shows and in 2012 she transitioned to mainstream roles with her theatrical debut in Man On A Ledge; which also starred Sam Worthington and Elizabeth Banks. Shortly after, she starred opposite Ferrell and landed a role in What to Expect When You're Expecting; and in 2013 she's set to star with Arnold Schwarzenegger and Johnny Knoxville in action flick The Last Stand, which takes place at the US/Mexico border.

Despite living in southern California now, the daughter of legendary Venezuelan singer Jose Luis Rodriguiz -- aka "El Puma" -- and Cuban model Carolina Perez is a huge fan of her hometown's NBA basketball team, the Miami Heat.

"I still get chills thinking about LeBron [James] picking us. The superteam, just perfection for us," she says. "I go over each game with my uncle every single day they play."

Unfortunately for Genesis, her recent stardom and relocation have kept her apart from her passion, and she's missed out on any opportunities to meet any of the current players on the team, revealing that retired star Shaquille O'Neal is the last one she rubbed elbows with.

"I'd give anything just to take a picture with those gigantic guys," she says.

See more of Genesis and read her full interview in the January issue of GQ Magazine, on newsstands everywhere now.