Mexican Pop Star Thalia Messes With Fans Over Rib Removal Rumors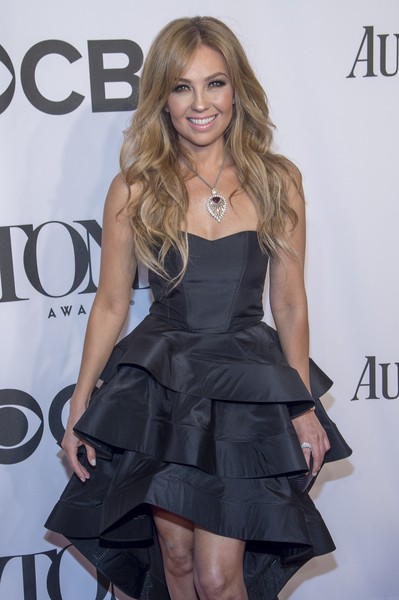 Mexican pop singer Thalia has long been rumored to have had some of her ribs removed to give her a smaller waistline and a sexier figure, so she had a little fun at her fans' expense this week.

After years of people claiming she had undergone the surgery, the sexy singer took to her Instagram page and posed with a jar of rib bones she claimed were the ones doctors removed.

"To all my loving Filipino fans, here is the proof (of the surgery)... I love... My Famous Ribs, I kept them with me all these years... And the Saga continues....." she wrote, calling out her huge fan base in the Philippines.

Thalia spilled the beans a day later, posting an image of herselfe eating pork ribs.

"Gotcha" was written across the image.

Who knew a few cleaned off bones from a nice pork rib dinner could cause such a ruckus?