Metallica Wows The Crowd At England's Glastonbury Festival, Invites Hundreds Of Fans On Stage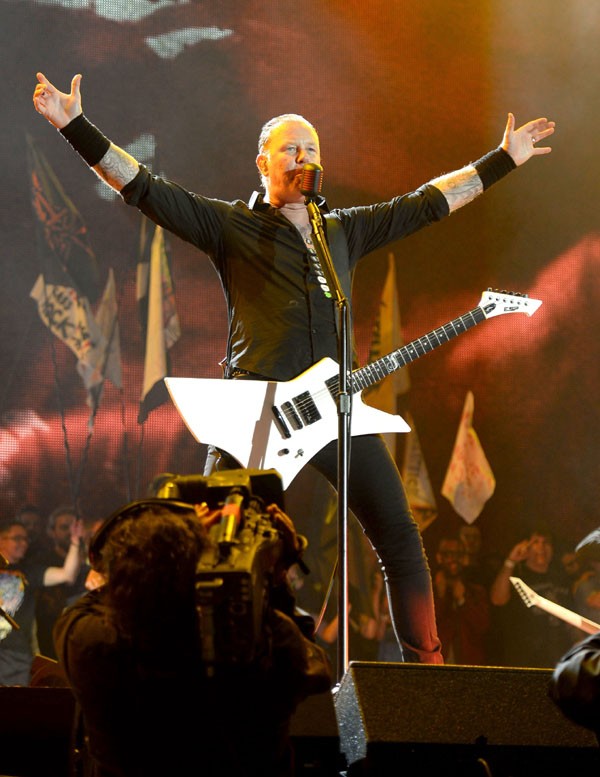 Heavy metal legends Metallica made their debut at England's Glastonbury Festival on Saturday night, and to cap off day two of the festival the band brought over 200 fans on stage with them to view the set firsthand.

Organizers of the event came under fire for inviting the band to the annual music festival, as critics contended that the band's music is much too heavy and had no place amongst the usual mainstream pop and rock acts.

All those voices were silenced the moment the band took the stage for their crowd-pleasing headlining set.

"Metallica is grateful to be invited to such an event called Glastonbury," frontman James Hetfield told the crowd. "We're very proud to be here and to be representing, can I say, the heavier sides of music, alright? I know it's all [genres of music] represented here so why not heavy rock, heavy metal, huh? It's about time."

Metallica took the stage following Jack White, Robert Plant and Lana Del Rey, respectively, to cap off the night on the event's main "Pyramid" stage.

Arcade Fire headlined the festival on Friday night and Kasabian will take the stage as Sunday night's main act.